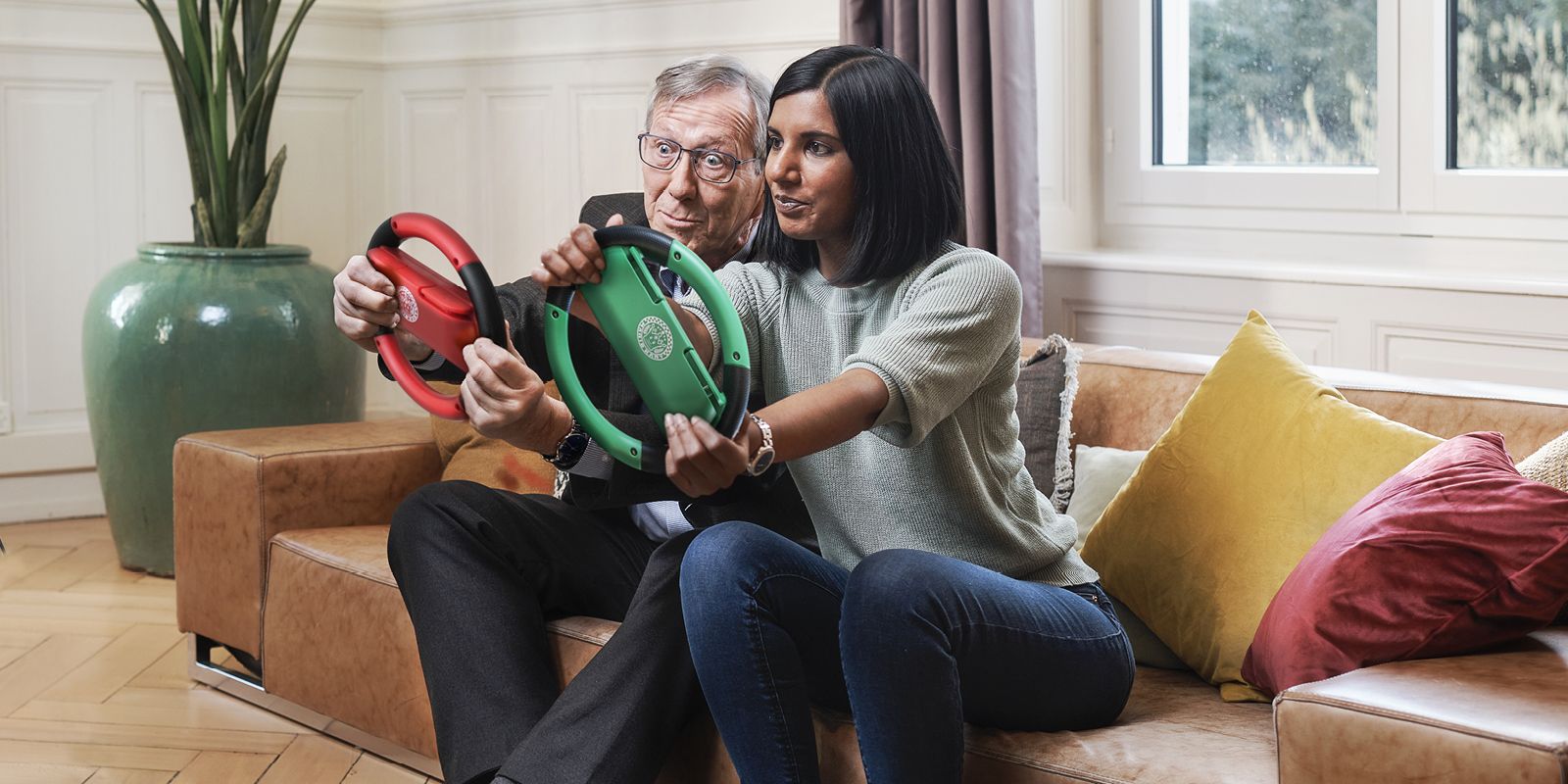 For learners & experienced drivers
Do you want to gain some practical driving experience?
With mobilityLEARN, you can try a variety of vehicle models as you rack up the practice kilometres.
Are you one of these accompanying drivers?
You keep an eye on the road, we'll do the rest. If you are already mobilityMEMBER or mobilityCO-MEMBER or have another subscription, you do not need mobilityTEACH additionally to accompany someone on learning journeys. However, the transferable company subscriptions are excluded.
Duration
6 months*
Activation fee
Recurring costs
no monthly costs
Period of notice
can be cancelled up to 30 days before the end of the term
Drive rate (depending on vehicle category)

Liability reduction (optional)

inclusive for mobilityLEARN (info)
CHF 75 for six months for mobilityTEACH

Cause We Care (optional)
CHF 0.03/km (info)
Extra benefits
Prices include VAT.
In addition to the subscription fees, Mobility charges an hourly and kilometre rate for each journey.
* After 6 months, automatic conversion to mobilityYOUNG or mobilityPLUS.If you don't want this to happen, you can either switch to a different product or cancel via your customer portal up to 30 days before the mobilityLEARN/mobilityTEACH is due to expire. You will receive an email reminder 2 weeks before the expiry of the period of notice.
Valid provisional driving licence required.
Accompanying person needed (must also be a Mobility customer, transferable company subscriptions are NOT allowed).
Learner journeys must only be undertaken with an accompanying person who is 23 years of age or older and has held the category B driving licence for at least three years and no longer holds this on probation.
People who are deaf or physically disabled may only be accompanied by an officially approved instructor.
Selection of vehicles based on legal requirements.
You pick the vehicle, we'll take care of the rest: The transparent Mobility drive rates are based on the vehicle category you choose and include: fuel & electricity, motor vehicle taxes, insurance, servicing, cleaning and repairs.
Vehicle category
Time tariff
km-tariff*

Budget

2.00/h
0.60/km

Economy

2.50/h
0.70/km

Combi

3.00/h
0.80/km

Cabrio

Emotion

4.50/h
1.10/km
Prices in CHF, including VAT.
Limited choice of vehicles suitable for learner drivers in certain categories.
* Fuel/energy surcharges and discounts reserved