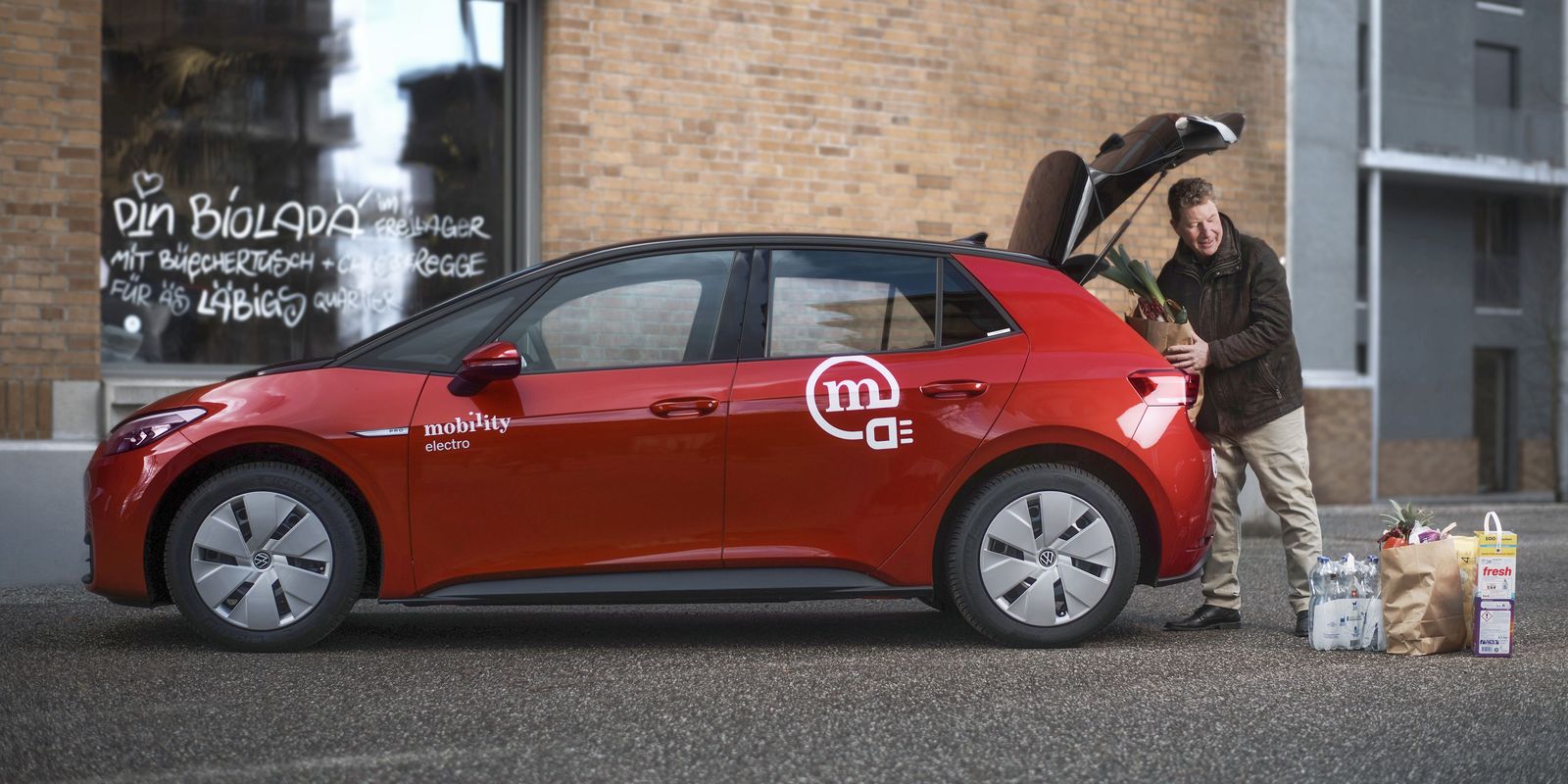 Do you have plans in the next 365 days?
Just 3 day trips a year make mobilityPLUS a better-value option than mobilityEASY. And it gives you the option of using our vans for house moves or big shopping trips. Deal?
Duration
unlimited, 12 months minimum term
Activation fee
free
Recurring costs
CHF 9.90 / month
Period of notice
after the 12th month, at the end of the following month
Drive rate (depending on vehicle category)

Liability reduction for 12 months (optional)

L: deductible CHF 0 from CHF 209
M: deductible CHF 250 from CHF 169
S: deductible CHF 1'000 from CHF 129

(more information)
Cause We Care (optional)
CHF 0.03/km (info)
Extra benefits
Prices include VAT.
In addition to the subscription fees, Mobility charges an hourly and kilometre rate for each journey.
You pick the vehicle, we'll take care of the rest: The transparent Mobility drive rates are based on the vehicle category you choose and include: fuel & electricity, motor vehicle taxes, insurance, servicing, cleaning and repairs.
Vehicle category
Time tariff
km-tariff*

Budget

2.00/h
0.60/km

Economy

2.50/h
0.70/km

Combi

3.00/h
0.80/km

Cabrio

Emotion

Minivan

Transport

4.50/h
1.10/km
Prices in CHF, including VAT.
* Fuel/energy surcharges and discounts reserved