The Board of Directors of the Mobility Cooperative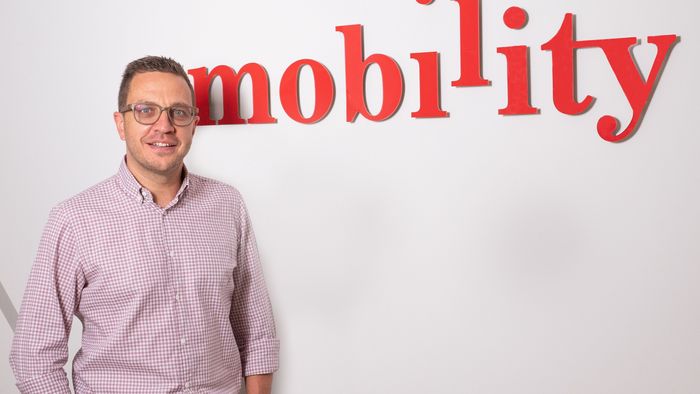 Markus Mahler
since 2020, President
Expert in: Corporate management, corporate strategy, platform economy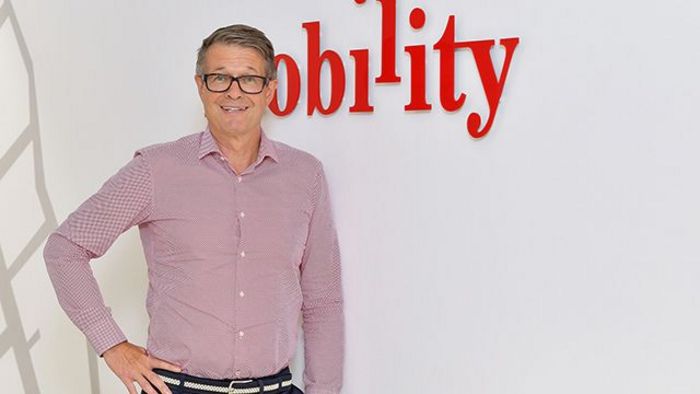 Rolf Georg Schmid
since 2012, Vice-President
Expert in: Corporate strategy, brand development, marketing strategy, finance
Sabine Kilgus
since 2011, Board of Directors
Expert in: Law and governance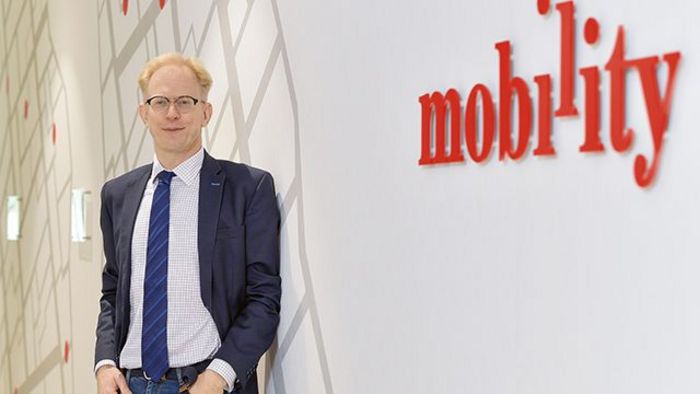 Arnd Bätzner
since 2011, Board of Directors
Expert in: National and international mobility markets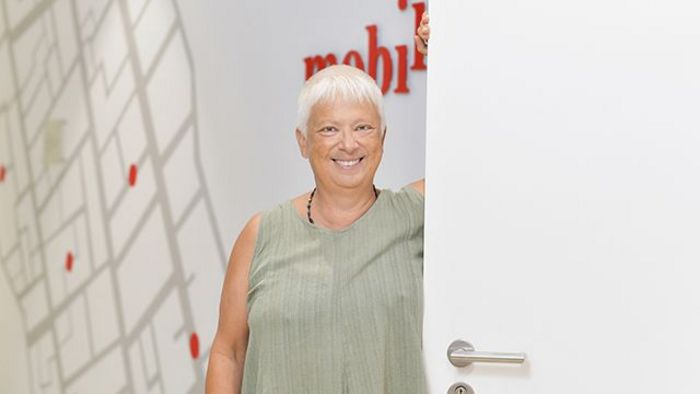 Carol Chisholm
since 2019, Board of Directors
Expert in: Cyber-Governance and cooperative system
Education
Master of Advances Studies in Coaching, FHNW
Marketing Management fed. dipl.
Current mandates
since 2019
Founder and Member of the Board of Directors Preventica SA
since 2019
Partner Klapp GmbH
since 2019
Investor and Advisor Innovation 6
since 2018
Member of the Board of Directors Competec Holding AG (BRACK.CH)
since 2017
Member of the Board of Directors Bank Leerau Cooperative
since 2016
Member of the Board of Directors ALESA AG
since 2011
Chairman of the Board of Directors Mahler & Co. SA
Career
2012 – 2018
CEO BRACK.CH SA
2015 – 2018
CEO Alltron SA
2009 – 2012
Head of Corporate Development Competec Holding AG
2003 – 2007
CEO Eichberg Bio SA
2001 – 2003
Founder and CEO Bio Plus AG
1994 – 2000
Head of Marketing and Sales Eichberg AG
1988 – 1994
Real Estate Management Realit Treuhand
Education
University of St. Gallen, Master of Economics (lic. oec. HSG)
Current mandates
since 2019
Chairman of the Board of Directors iNovitas AG
since 2018
Member of the Board of Directors of Fenix Outdoor International AG
Since 2017
Member of the Board of Directors, Mobiliar Insurance Career
In his main occupation as a professional board of directors member, Rolf Schmid serves on other boards of directors in addition to the above mandates.
Career
Since 2017
Managing Director and owner, RS Mandate AG (Board-, Advisory- &Management Mandates)
1996 - 2016
CEO Mammut Sports Group and member of the Group Executive Board conzetta AG
1991 - 1995
Managing Director and Delegate of the Board of Directors, Corona Holidays
1989 - 1990
Deputy Director, CFC Management Consulting AG. Oversight of miscellaneous mandates, including restructuring a Swiss tour operator
1987 - 1989
Regional Marketing and Sales Manager, Tissot, Biel/Bienne. Responsibility for the German, Austrian, Spanish and Portuguese markets. Latterly MD of Tissot Spain and based in Madrid.
Education
Graduation and habilitation at the University of Zurich, PD Dr. iur.
Academic studies at the University of Pennsylvania Law School, Philadelphia (LL.M)
Attorney-at-law, Canton of Zurich
Current mandate
Since 2020
Member of the foundation board of the Irene M. Staehlin-Schindler foundation
Since 2020
Member of the Board of Directors of CBH, Companie Helvétique Bancaire
Since 2018
Member oft he Board VQF, Zug (Financial Services Standards Association)
Since 2013
President of SRO TREUHAND|SUISSE
Since 2011
Member of the Board of Directors Federal Audit Oversight Authority, vice-president since 2012
Since 2009
Member of the foundation board of myclimate - the climate protection partnership
Since 2004
Judge in arbitration proceedings at PolyReg, a self-regulatory organisation established to combat money laundering
Career
Since 2019
Partner at Losinger Rechtsanwälte
Since 2015
Associate Professor of Civil and Business Law, in particular Financial Market Law at the University of St. Gallen
2014 - 2019
Attorney at law at Losinger Willimann & Donghi, Zurich
Since 1998
Lecturer at the Universities of Zurich and St. Gallen
2005 - 2014
Staff member and consultant at the law firm of Legis Rechtsanwälte AG, Zurich
2008 - 2011
Member of the Board of Directors, FINMA
1990 - 2004
Staff member at the law firm of Homburger AG (then Homburger Rechtsanwälte), Zurich
1987 - 1989
Auditor and legal secretary at the District Court in Zurich
Education
PhD Candidate, thesis in progress on the urban impact of short- to middle-range elevated transportation infrastructure. Analysis of networked skybridges, urban aerial lifts and people movers in dense urban spaces in Asia and Latin America. Supervised by University of St.Gallen (Institute for Systemic Management and Public Governance), Co-Supervision by ETH Zurich (Urban Think-Tank Chair).
PhD studies in strategic management, University of St.Gallen
Physicist, MSc, ETH Zurich, specialization in Particle Physics, Secondary Subject: Design and Operation of Public Transportation Systems
Pianist, Certificate of Studies in Music, Federation of Geneva Schools of Music, Class of François Creux
Current Mandates
Chairman of the Board of Directors, Crearene AG, Frauenfeld TG (CH)
Transportation Research Board of the U.S. National Academies of Science, Member of Standing Committees for Rail Transit Systems, Paratransit and Intermodal Passenger Facilities, Washington, D.C. (USA)
International Association of Public Transport UITP, Member Shared Mobility Commitee, Member Trolleybus Committee, Brussels (B)
Austrian Federal Ministry for Climate Protection, Environment, Energy, Mobility, Innovation and Technology, Member Strategic Advisory Board on Research, Technology and Innovation
French Ministries for Transport and for Ecological and Integrative Transition, Working Group on Societal Implications of Autonomous Vehicles, Paris (F)
UNDP, Report on the economic and social costs of urban mobility in Phnom Penh, Project Leader, Phnom Penh (KHM)
ASTRA Swiss Federal Office for Roads, Report on the role of data in autonomous driving, Vice Project Leader, Bern (CH)
CetraRuddy Architecture, Development of an integrated transportation vision for a new master plan for the Borough of Staten Island, New York City, NY (USA)
Career
since 2011
Consulting on mobilities and spatial development with particular focus on
Management and strategic development of integrated, multi-modal transit systems
Regulation and policy guidelines for digitally enabled mobility business models
Integration of new mobility modes with mass transit: shared, on-demand, elevated/cable and informal transport
Data-driven last-mile connectivity integrating passenger and cargo logistics, walkability and accessibility
Urban design and land use requirements for an autonomous vehicle age based on holistic socioeconomic analysis
Urban Bus Electification Benchmarking
Member of the working group establishing the norm DIN SPEC 91340 on new smart urban mobility and SAE J3163 on digital and connected mobility
Presentations mainly on the integration of shared and on-demand transportation with fixed route and on the societal, economic and urban implications of autonomous vehicle deployment
Teaching: Invited lecturer, organization of research field trips, co-supervision of bachelor and master students on projects in the field of urban form and new mobility (ETH Zurich Institute for Transport Planning and Systems and School of Architecture, The Chinese University of Hong Kong)
ETH Zurich Commission for Student Events, Head of Transportation
2007-2011
Independent Business Consultant, Focus on Strategy Development for Small and Medium Enterprises
2004-2006
Trainee, Swiss International Air Lines, Corporate Strategy and Marketing
2003-2004
Project Manager International Relations, ETH Zurich
2002-2003
Coordinator and Co-Founder of National Student Association AES-VSH
2000-2002
Delegate on the Strategic Management and Controlling Board of the Swiss Federal Institutes of Technology (ETH Board)
2000-2001
Trainee, Credit Suisse First Boston, Economic Research and Debt Capital Markets
1998-2002
President and Chairman, ETH Zurich Students' Union
Education
MA Mathematical Tripos, University of Cambridge
Current mandate
Founding member CITRAP-NE
Member of the board "Les Verts du Littoral Neuchâtelois"
Career
Since 2017
Member of the Board and Chief Financial Officer Coopsol
Since 1990
Managing director/owner Chisholm Informatique Sàrl
1984 - 1990
Project Manager Automated Language Processing Systems SA
1980 - 1983
Trainee Metal Box Limited
The Executive Committee of the Mobility Cooperative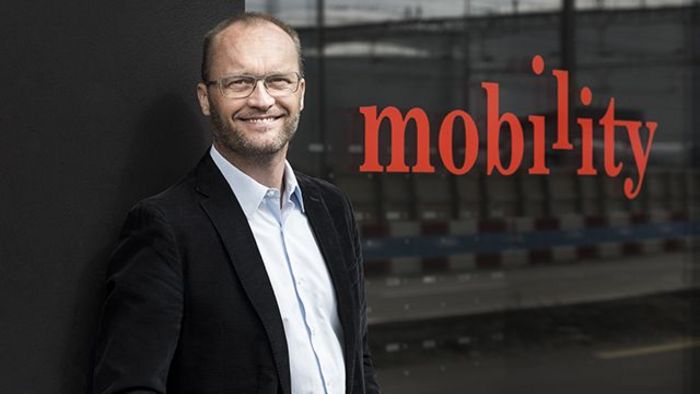 Roland Lötscher
Managing Director Mobility Cooperative (CEO)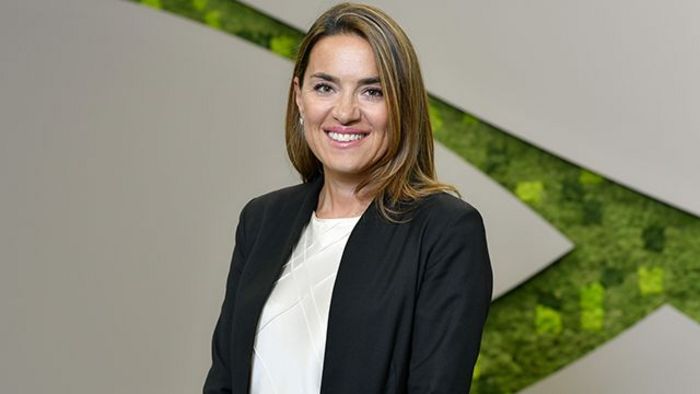 Luisa D'Amato
Head of Operations (COO)
Lars Kläger
Head of Commerce (CCO)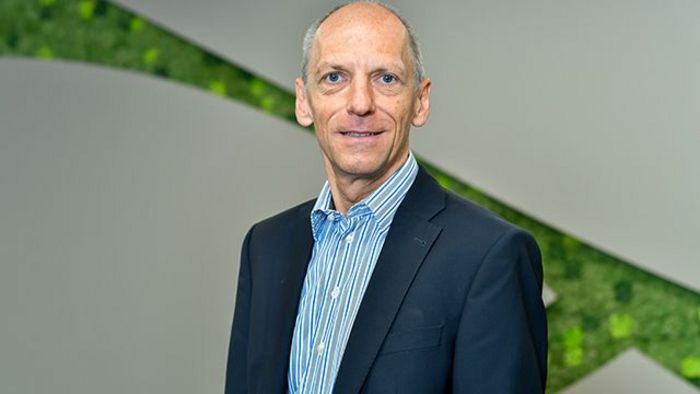 Siegfried Wanner
Head of Finance (CFO)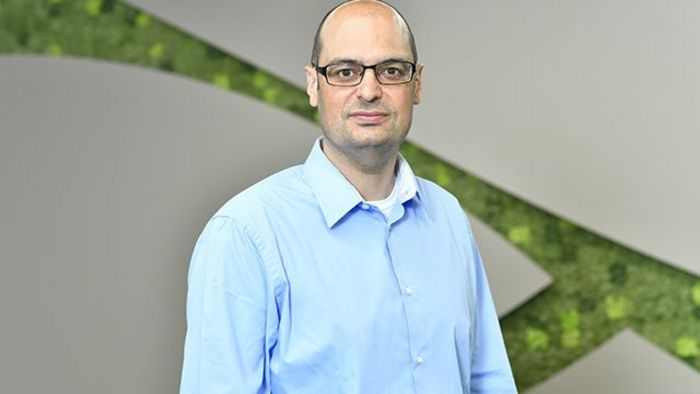 Peter Affentranger
Head of Human Resources
Education
Master in Business Administration (MBA)
Bachelor in Business Administration
Training as a business assistant
Career
since January 2019
Chief Executive Officer (CEO) of the Mobility Cooperative
2015 - 2017
Chief Marketing Officer, Zain Bahrain
2009 - 2015
Director Marketing Schweiz and Vice President Mobile Propositions UK, Orange Group
2003 - 2008
Director Strategy & Planning, Product Management, Sales, UPC
2001 - 2003
Director Business Development, Telefonica
1995 - 2000
International Business Development, Swisscom
Education
Business Economist FH (University of Applied Sciences)
Commercial training (BMS)
Career
since February 2018
Chief Operations Officer (COO) at Mobility Cooperative
2009 - 2016
Director Operations, IMS Health Technology Solutions Switzerland & Austria
2008 - 2009
Customer Service Manager, Cegedim Switzerland & Austria
2006 - 2008
Database Manager, Cegedim Switzerland & Austria
2004 - 2006
Senior Key Account Manager / Project Manager, Cegedim Switzerland & Austria
1994 - 2003
Various roles (banking / credit card) Credit Suisse, Jelmoli Bonuscard (Visa)
Education
Executive MBA
Bachelor of BA
Commercial High School
Career
since January 2020
Head of Marketing & Network, Mobility Cooperative
2018 - 2019
Chief Digital Officer, Twerenbold Reisen Gruppe
2014 - 2018
Head Audience & User Experience, Swisscom Directories
2013 - 2014
Chief Marketing & Product Officer, Venturtech
2009 - 2011
Head of E-Commerce, Swisscom
2006 - 2008
Director of Web, UPC Europe
2000 - 2006
Head of Content & Internet Services, Cablecom
1997 - 1999
several functions, Tamedia
Education
MAS in Corporate Finance
FH Human Resources Manager ZGP
Business economist
Businessman
Career
since June 2009
Head of Finance & Services Mobility Cooperative
2001 - 2009
KKL Luzern Management AG, Director Finance & Human Resources
1999 - 2001
Franke Küchentechnik AG, Director Management and Services
1993 - 1999
Kenwood Schumpf AG, Director Finance & Human Resources
1990 - 1993
Schild AG, Controller
1980 - 1987
Banker
Education
CAS, systematic and solution-oriented coaching
Human Resources Manager NDS FH
FA diploma in HR management
Commercial training
Career
since 2003
Head of Human Resources Mobility Cooperative
2000 - 2003
Zürich Versicherung, HR dept. and head of salaries and HR administration for corporate development and IT
1999 - 2000
Allianz Gruppe Switzerland, head of HR individual and group life dept.
1991 - 1999
Swisscom Lucerne, HR manager Network Services Lucerne, head of commercial training