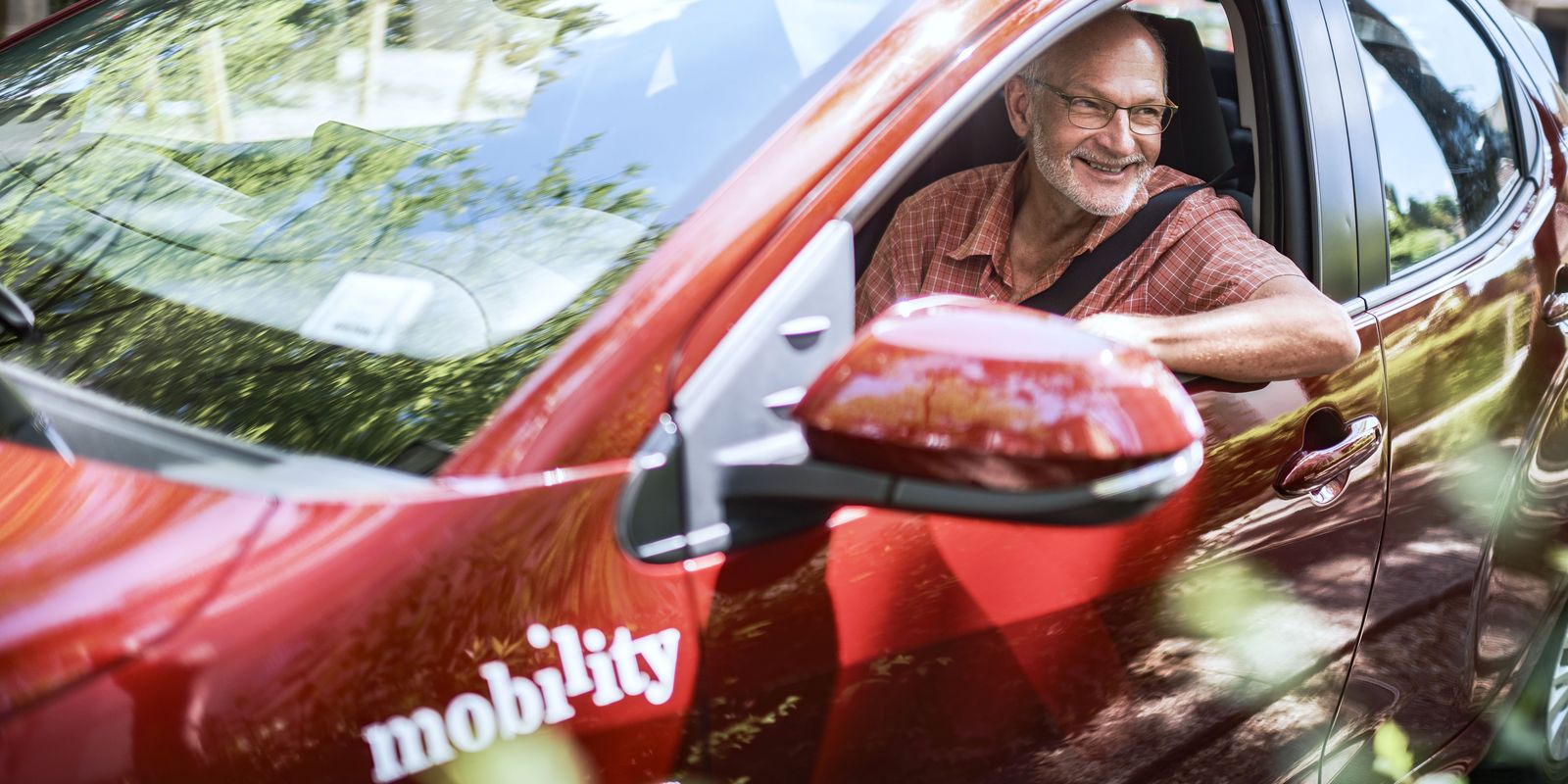 Do you like to invest in good solutions for the future?
With mobilityMEMBER, you not only gain a share in Mobility with 75'000 other like-minded people, you also benefit from our best conditions. 20% off 3 long journeys each year? We think that's fair.
Duration

Unlimited

joining the cooperative
CHF 250.00
+

CHF 1'000 share certificate

Recurring costs
No subscription fee
Drive rate (depending on vehicle category)
Member bonus
20% discount on long journeys (≥ 72h) 3 times a year

Liability reduction for 12 months (optional)

L: deductible CHF 0 from CHF 209
M: deductible CHF 250 from CHF 169
S: deductible CHF 1'000 from CHF 129

(more information)
Cause We Care (optional)
CHF 0.03/km (info)

DRIVE CREDIT

CHF 30 per year
Further benefit
Others in the same household get discounted Cooperative Membership as mobilityCO-MEMBER
Extra benefits
Prices include VAT.
In addition to the subscription fees, Mobility charges an hourly and kilometre rate for each journey.
You pick the vehicle, we'll take care of the rest: The transparent Mobility drive rates are based on the vehicle category you choose and include: fuel & electricity, motor vehicle taxes, insurance, servicing, cleaning and repairs.
Vehicle category
Time tariff
km-tariff*

Budget

2.00/h
0.60/km

Economy

2.50/h
0.70/km

Combi

3.00/h
0.80/km

Cabrio

Emotion

Minivan

Transport

4.50/h
1.10/km
Prices in CHF, including VAT.
* Fuel/energy surcharges and discounts reserved