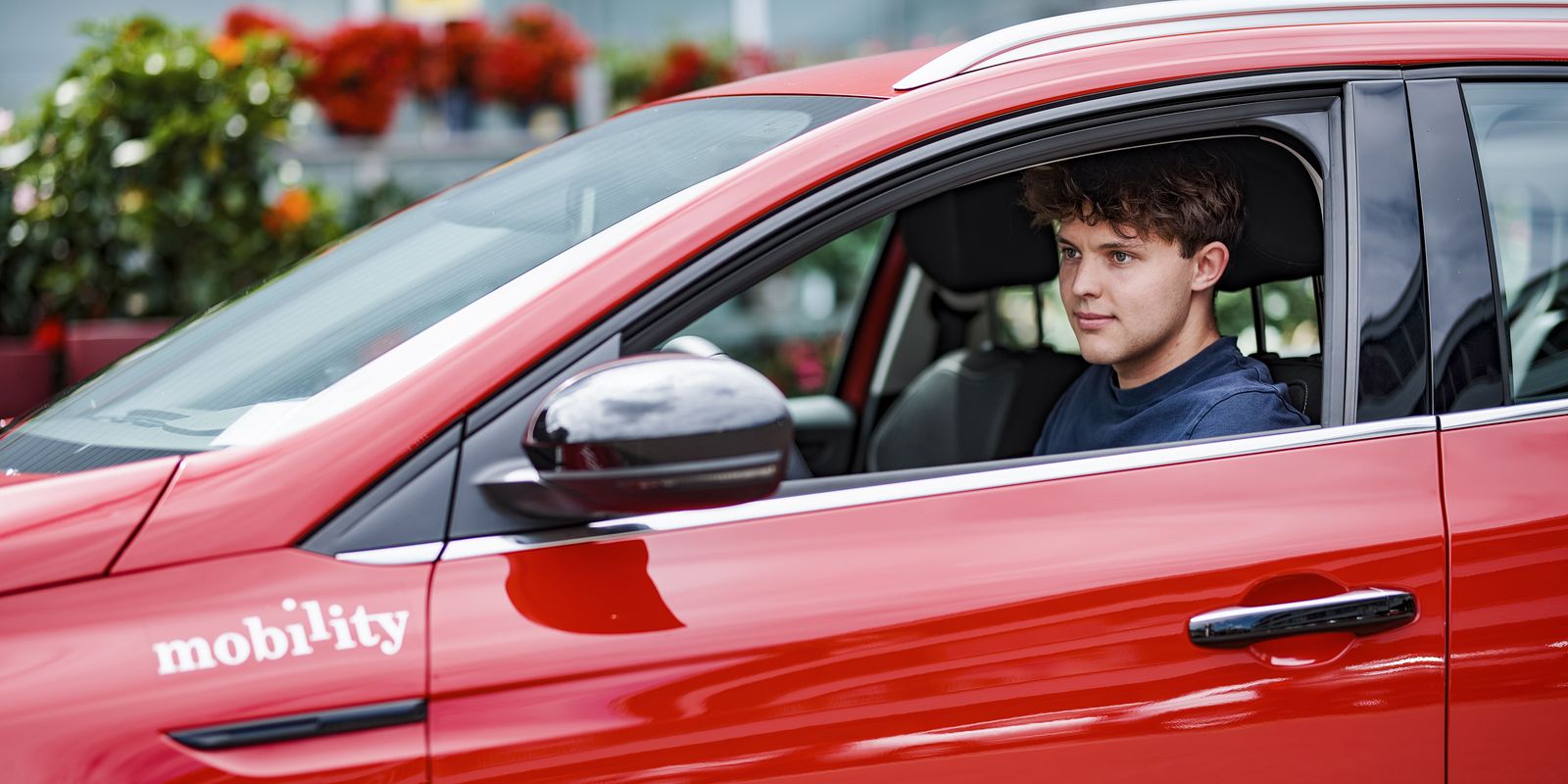 The trial subscription for all students
Stick to your budget: with the student subscription, you can travel throughout Switzerland for four months without paying the subscription fee – you only pay the drive rate. This subscription is available to bachelor's and master's students at a Swiss university or federally recognised university of applied sciences.
Costs

Free

Duration
4 months, then a subscription fee of CHF 70 per year
Drive rate (depending on vehicle category)

From CHF 2.00/h and CHF 0.55/km (see table)
Best Price guarantee for long journeys

Liability reduction (optional)

CHF 50 for four months (info)
Cause We Care (optional)
CHF 0.03/km (info)
Extra benefits
Prices include VAT.
In addition to the subscription fees, Mobility charges an hourly and kilometre rate for each journey.
Do you want to register directly through your university?
If you register as a student via the Mobility website, you will be sent a personal Mobility Card that you can use to unlock our vehicles. Alternatively, you can add your SwissPass when you register and then use it to unlock the vehicles.
If you would prefer to use your university/university of applied sciences card, you will need to register through your university of applied sciences. This is possible for the following universities and universities of applied sciences:
You pick the vehicle, we'll take care of the rest: The transparent Mobility drive rates are based on the vehicle category you choose and include: fuel, motor vehicle taxes, insurance, servicing, cleaning and repairs.
Vehicle category
Time tariff
km-tariff*

Budget

2.00/h
0.55/km

Economy

2.50/h
0.65/km

Combi

3.00/h
0.80/km

Cabrio

Emotion

Minivan

Transport

4.00/h
0.95/km
Prices in CHF, including VAT., Click & Drive +CHF 1.00/h and +CHF 0.10/km
* Fuel surcharges and discounts reserved

This is how easy Mobility is
1
Register
Choose the subscription that's right for you and register online in just a few steps.
2
Reserve
Book the vehicle you want via the app or customer portal.
3
Away you go
Unlock the vehicle with your Mobility Card or SwissPass and off you go.
4
Parking up
Return the vehicle to the same station or, with Mobility One-Way and Mobility Go, park it at your destination. Lock the vehicle with the card.